Current Promotions !
What will you choose?
1. Take advantage of our promotion on 1-bedroom and 2-bedrooms townhouses! Call us to learn more !
2. Promotion equal to a month's rent!
One month free
A monthly discount
A gift card of your choice
A living concept for you
A unique project in Montreal!
The 495 is reinventing the rental condo. The architecture, concept, bright spaces, distinctive feel of the materials, technologies at your service, energy of the common spaces… it is all designed to offer residents an unequalled living experience. Seize this brilliant opportunity!
---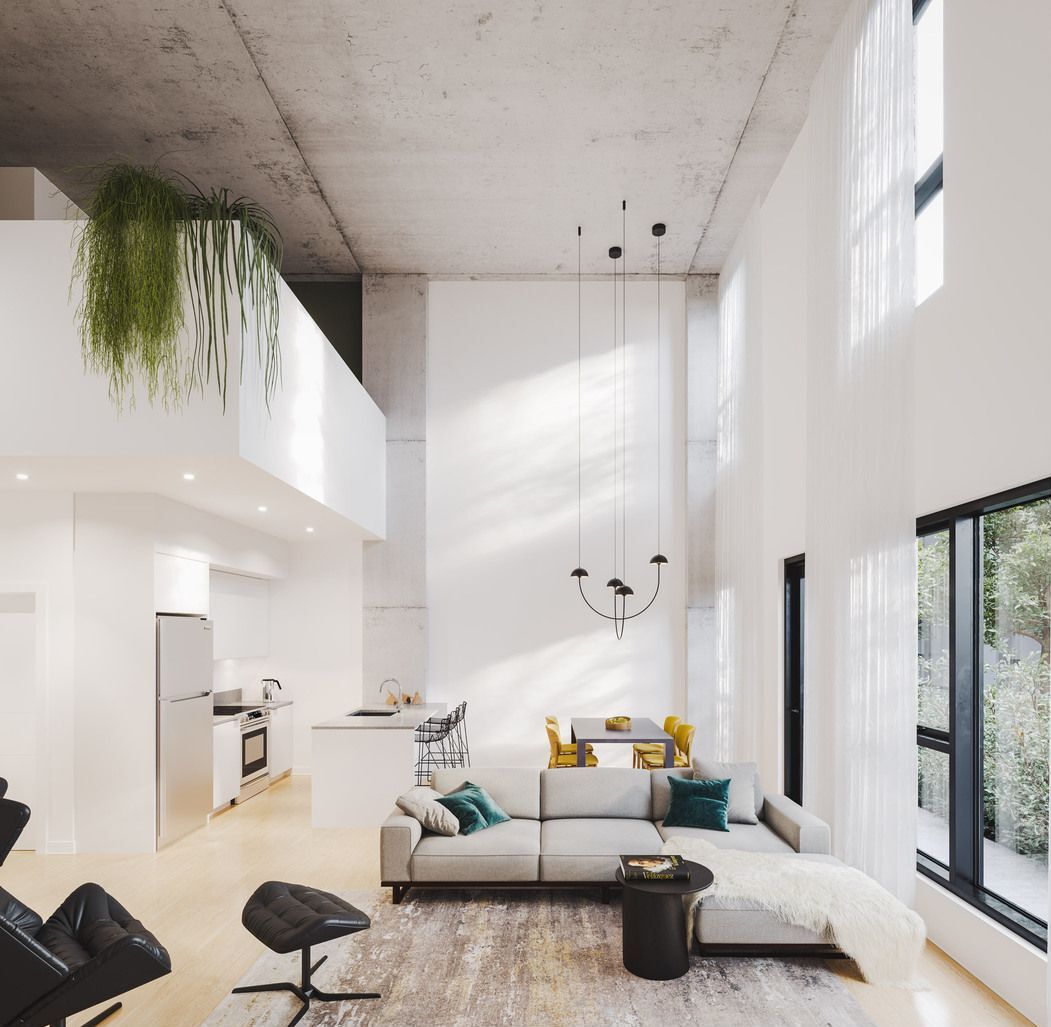 For couples, solo or family life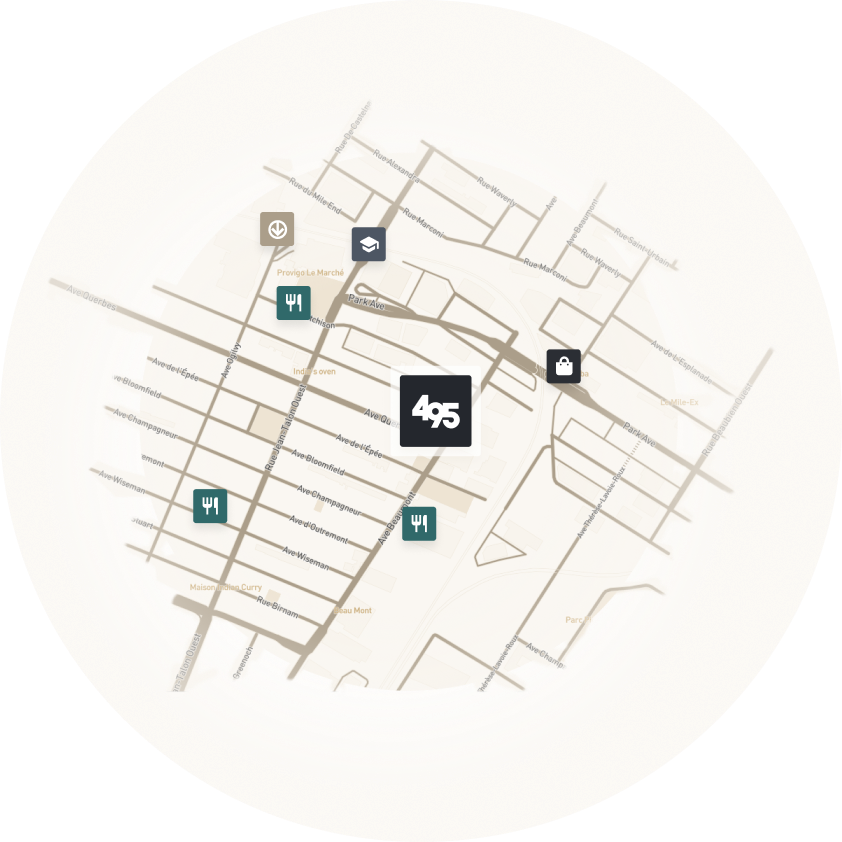 A living concept for the community
Parc-Ex is alive!
The 495 is a revitalization project in the heart of a neighbourhood of the future that includes the University of Montreal's new MIL Campus, reenergising commercial zones, plus many students, professionals and increasingly numerous young families. It is a beautiful community with its own rich history.


A living concept for the future
Your condo in the palm of your hand
This avant-garde building connecting you with your neighbourhood reacts in real-time to your desires. The 495 optimizes energy consumption to reduce its environmental impact and maximize your comfort using the latest AI technologies. Seeking LEED v4 certification for homes.

Make an appointment with a member of our team